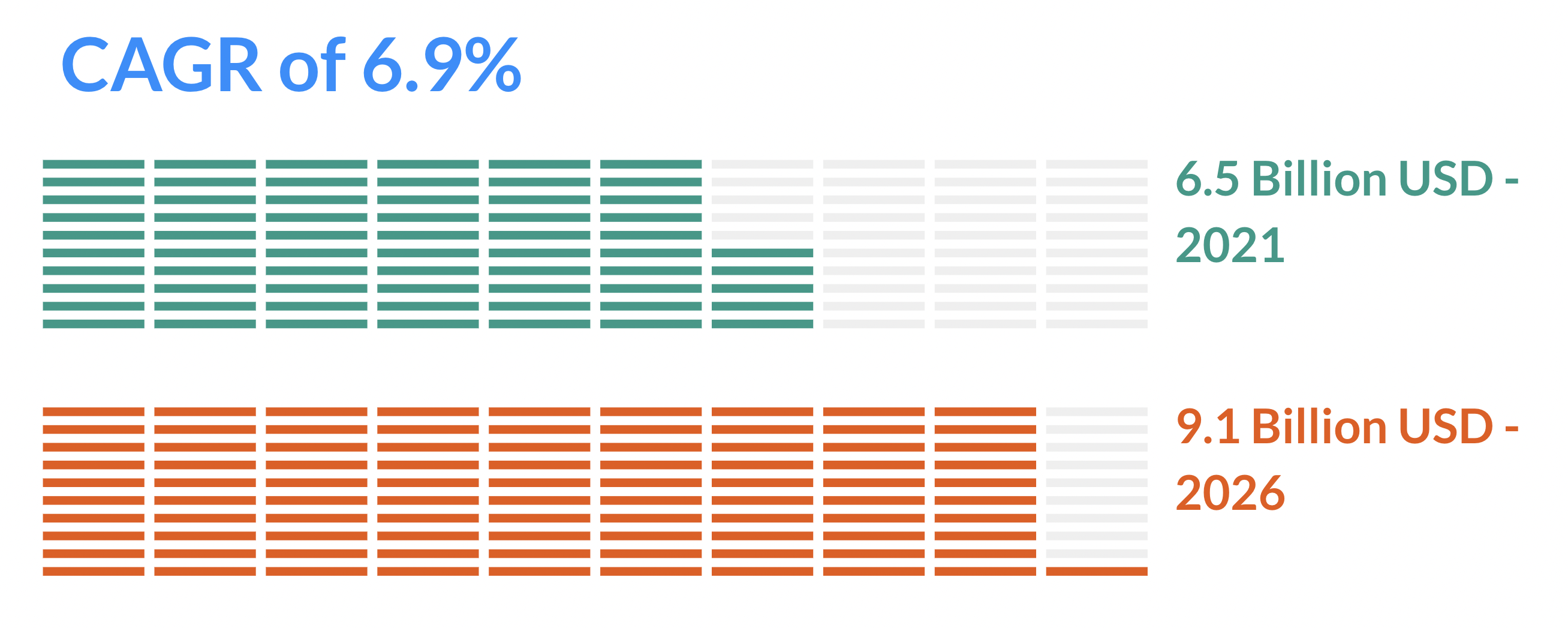 Electrical conduits known as pipe or tube designed to enclose and protect cables or wires from moisture and physical damage, had marked their first usage for the metal conduits in the 1940s, ever since they have seen to grow on terms of user acceptance, safety and reliability.
The global demand for electrical conduits were estimated to be around USD 6.5 billion in 2021 and were seen promising to grow and reach USD 9.1 billion with a compounded annual growth rate of 6.9% from 2021-2026.
Rapid industrial developments, urbanizations and increased demand for electricity are said to be the main reasons behind such progressive demand flow.
The buildings and constructions sector had contributed heavily by 54.6% share of the total conduit market in the year 2020, and on similar projections, they will be playing an active role in holding the major share in the above projections of reaching USD 9.1 billion by 2026.
The APAC - Asia Pacific countries would being the largest markets for conduits, would be leading the global conduits markets in terms of demand. In the year 2020, countries like China, Japan, India and South Korea followed by rest of the APAC, had contributed by 37.85% of the total market share and are expected to show similar growth patterns until 2026.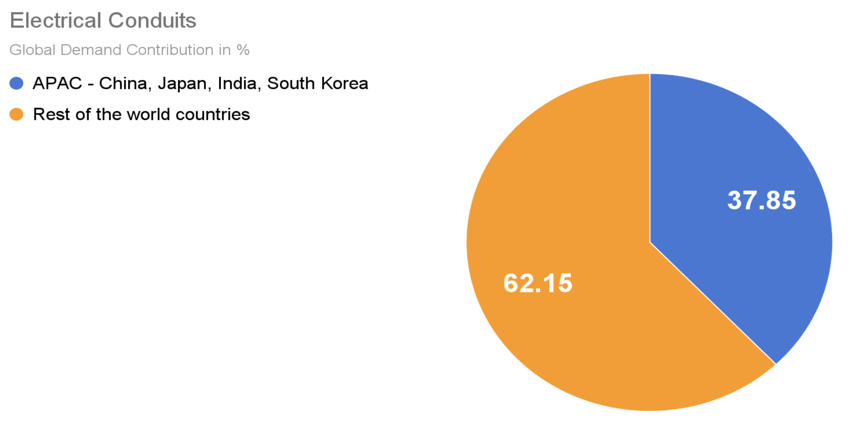 Market Dynamics
Drivers
High demand for Electrical Conduit due to their beneficial properties

No/Less risk of electric Shock & fire when using Electrical Conduits
Restraints
Volatility in raw material prices

Manufacturing conduits with hot dip galvanizing process constraints production capacity
Opportunities
Increasing demand for Electrical Conduit for electricity/power generation

Population growth and rapid urbanization translating to large number of construction projects
Challenges
Difficulty in finding defects & managing/adding additional connections in the future post conduit installations
(Source Credits : The above details have been compiled from research of Business Wire & Research and Markets)
Superior Technologies Inc., are the pioneers in the field of in-line galvanizing process. Electrical conduit products are extensively produced utilizing the inline galvanizing process. No alternative galvanizing process like hot dip galvanizing or usage of pre-galvanizing strips can match the quality or production efficiencies of the Zinc-Tech™ inline galvanizing process for the production of electrical conduits. This is the reason that every major producer of these products utilize inline production technology.

Fact: The Highest Quality Interior Surface
The Zinc-Tech™ process manufactures the smoothest interior surface available compared to products manufactured through hot dip galvanizing process.
Benefit: Conduits are installed as electrical raceways. The ability to pull wiring without damaging the insulation is of primary importance. The smooth surface and specially formulated low friction internal coatings with right thickness, make pulling of wire much easier and free from sharps that can be costly to both you and your customers.
Fact: Unequaled Production Efficiency
Inline galvanizing technology has no competitive alternative in terms of production efficiency and yield. Be it mill speed or tons per hour, nothing beats Zinc-Tech™ unmatched conduit producing efficiency.
Benefit: Galvanizing is done directly inline with the tube mill unlike hot dip galvanizing process which requires a separate galvanizing station. We provide design capacities to provide that of your new or existing tube mill. Our process can produce at over 800 ft/minute (245 M/minute) and tonnage exceeding 50 tons/hour. Remember, no secondary or offline processes.
Fact: Exceptional Zinc Adhesion and Ductility
Zinc-Tech™ products posses exceptional zinc adhesion and ductility properties. Both of these are essential characteristics of electrical conduit products.
Benefit: Our process produces a product with a very unique zinc coating structure. The result is a galvanized tube that will bend easily without flaking or peeling. While the tube is strong enough to resist impacts it is still easily formed on the jobsite utilizing either manual or powered benders.
If you feel to learn more about our process or to have some questions to be answered, please feel free to get in touch with us...