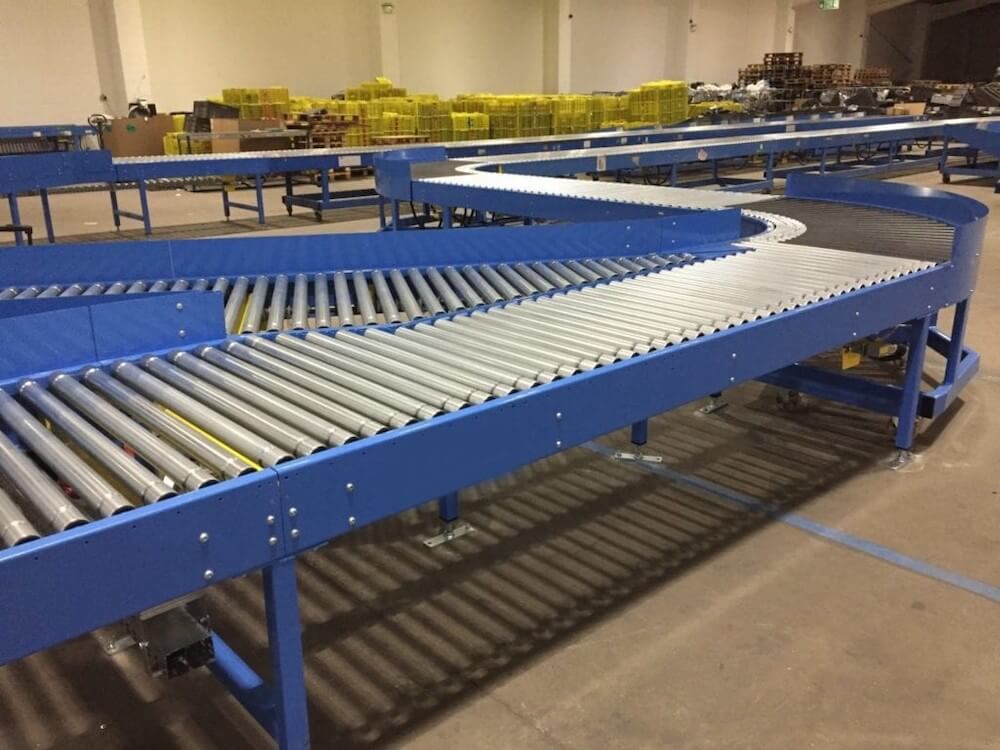 Conveyor rolls are yet another product that benefits from the many advantages of the Zinc-Tech™ in-line galvanizing processes unique product characteristics. From precise dimensional tolerance to an abrasion resistant, fully fused galvanized exterior, the benefits are significant and far more superior to be achieved with hot dip galvanizing process.
Below we have summarize some advantages of this highly economical and profitable end use product.
Fact: You Set The Coating Weight and Level of Protection
The Zinc-Tech™ process enable you to control the coating thickness and level of corrosion protection.
Benefit: As you have the ability to control zinc coating thickness, you can control zinc coating costs. This control enables you to provide an economic advantage making and providing exceptional value to your end users. No longer will you be limited by your steel vendors standard specifications for coating weight. Additionally, there is no need to have the interior surface galvanized resulting in even more savings.
Fact: More Impact Resistance and Higher Load Capacity
Zinc-Tech™ products due to their increased strength and zinc coating process are more resistant to damage from impact or high loads.
Benefit: Conveyor rolls need to resist impact or damage from higher than expected loads. Your products will exhibit exceptional strength and have increased load ratings when compared to standard galvanized products manufactured from hot dip galvanizing process or by using pre - galvanized strips.
Fact: A Fully Fused Galvanized Exterior Surface
The Zinc-Tech™ process applies zinc after the tube has been welded. This means a fully protected exterior with superior and unmatched finish.
Benefit: Unlike products manufactured from pre - galvanized strip, the total exterior is completely protected with zinc. During use, the exterior of our products will far outperform the metallized seam of pre - galvanized products. Your products will not fail from weld line metallization wearing off and subsequently rust. All in all, you will have a much better product with a long service life.
Fact: Precise Product Dimensions
Zinc-Tech™ inline galvanizing products maintain precise dimensional specifications.
Benefit: This feature will ensure that internal dimensions are accurate for bearing fit and you will not experience trouble from excessive circumferential run-out.
Conveyor rolls are one of the products manufactured from galvanized steel pipes or tubes, which requires the highest quality monitoring. Maintaining the quality parameters by using hot dip process does not share the expected results, hence many manufacturers move towards using pre - galvanized strips for these requirements without knowing about the revolutionary process In-line Galvanizing Zinc-Tech™ which helps them to achieve unmatched product quality, better usage life and high on savings.
To learn even more about the benefits associated with our process, or to request a tube or pipe product sample manufactured using in-line galvanizing process, please contact us by clicking on the below button...