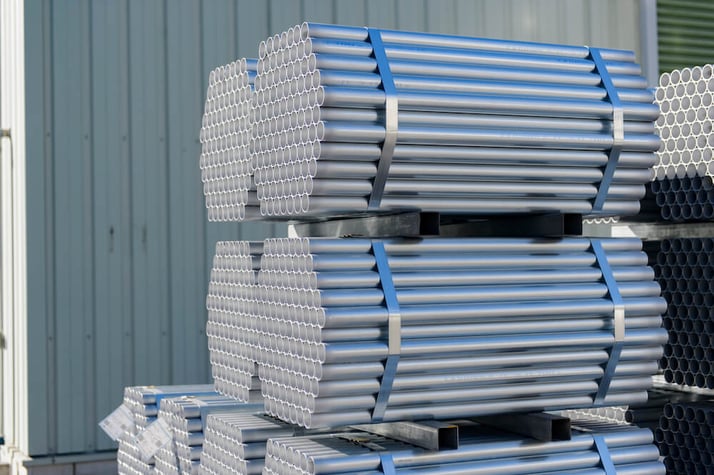 Previously our blogs had introduced, What is Zinc-Tech™ ILG (In-line galvanizing)? And How it Works, with an intention to help our readers understand the ILG process and how they can benefit from it.
Today with this blog post we intend to explain how Zinc-Tech™ ILG can boost your production volume
As you are aware, the conventional hot dip galvanizing process involves a method of processing tubulars piece by piece, because of its design the process has certain limitations. Let us understand the hot dip process.
The products have to first be manufactured over the line and then bundled, handled or stored before presenting to the galvanizing operation. Products are then passed through the pickling, rinsing, drying and fluxing tanks prior to being immersed into the zinc kettle. Post immersion the product is quenched and typically passivated and then finally bundled. The entire process is lengthy, time consuming and requires significant factory area and manpower.
Unlike the hot dip galvanizing process, Zinc-Tech™ ILG is technologically advanced and integrates all of the above processes directly into the tube making line. Being a continuous process it will galvanize tubulars of any length on the line without interruption, work in process inventory or associated costs. No interim handling or loss due to material handling damage.
Zinc-Tech™ ILG can galvanize at speeds of up to 250 M/minute while matching tube mill speed. Your product will have a brilliant superior finish and benefits, like control of the zinc coating thickness on the fly. The Zinc-Tech™ ILG can be easily operated and monitored by 2 - 3 persons.
In short you have to just load the coil at the mill entry portion of your line to get a fully galvanized product with superior quality and finish at the exit end of the line ready to ship in seconds.
Manufacturers using the conventional hot dip galvanizing process typically produce around 2000 - 2500 MT per month in one plant, whereas updating your existing plant to Zinc-Tech™ ILG can help you to increase your production volume as much as 2.5 to 3 times.
KEY BENEFITS