Authored by Peter Chifo, Jr.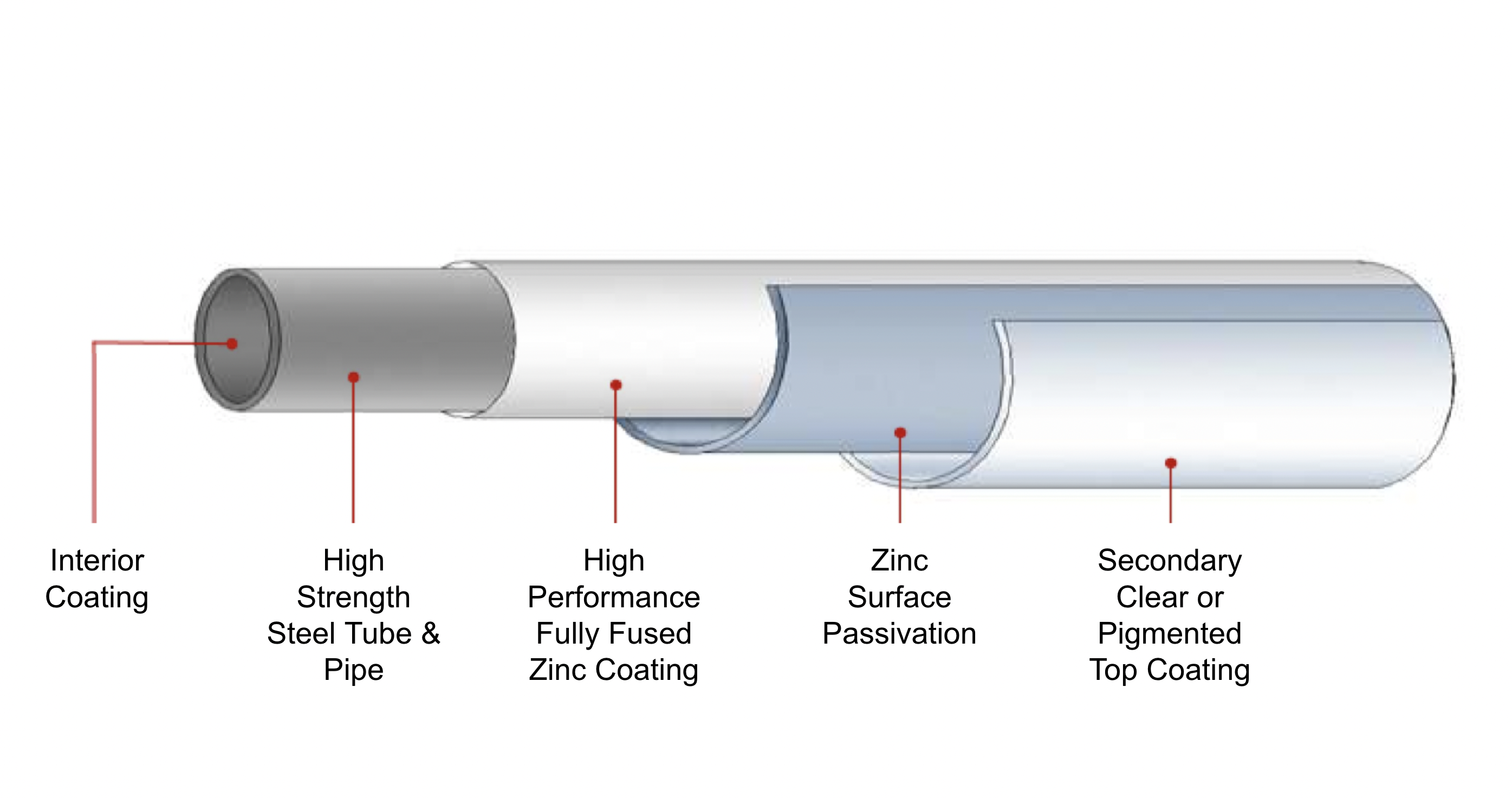 Interior Coating
The interior surface of the tube is coated with end use specific coatings. These can range from low friction, high slip conduit coatings to heavy zinc rich coatings which will provide maximum corrosion protection properties.
High Strength Steel Tube & Pipe
Due to the nature of our process, the parent tube or pipe has a high tensile and yield strength as compared to other galvanized products. This is a substantial feature which will provide a variety of end use benefits to your customers.
A Brilliant, High Performance Fully Fused Zinc Coating
The exterior of products manufactured with our process exhibit a beautiful, high luster finish unlike any comparable product. As our tube is galvanized after welding the total circumference is fully galvanized. This means no premature weld line failure as with pre-galvanized products. Furthermore, our high "free zinc" coating structure yields the best corrosion performance.
Zinc Surface Passivation
After galvanizing your product can be further treated to chemically alter the zinc coating to provide even more corrosion protection. In some cases this is all that is required to meet product performance specifications.
Secondary Clear or Pigmented Top Coating
When optimum corrosion protection is required, we provide you with the ability to apply clear or pigmented coatings (available in limited colour options) to provide the ultimate in corrosion protection. These environmentally friendly coatings "lock in" the products brilliant, shiny appearance to ensure that your product will reach your customer with that just manufactured appearance.
If you wish to know more about the process or our product or wish to receive tube or pipe samples, please feel free to let us know by clicking on the below button, we would be happy to assist you with your concerns...