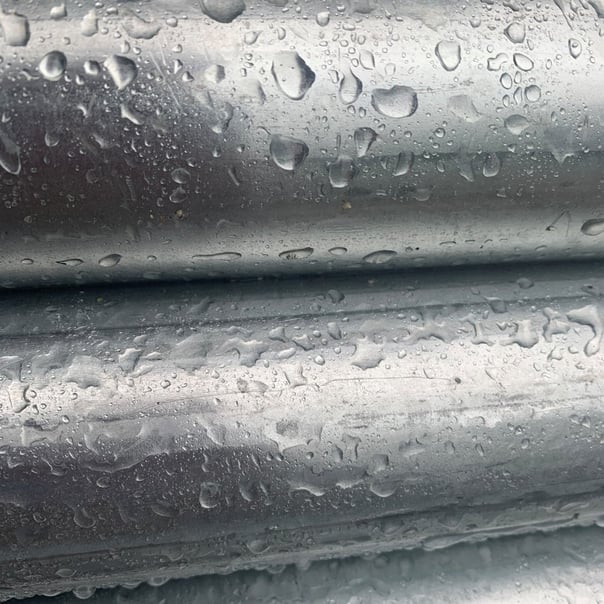 The Zinc-Tech™ ILG (In-line galvanizing) process is the most technologically advanced and is deemed to be revolutionary for the hot dip galvanizing industry. Zinc-Tech™ ILG has various unique features which sets it at the apex of galvanizing technology. Superior Technologies Inc., has been working towards continuously evolving the process with innovation to help the users reach tremendous benefits. Let us have a look at what makes our ILG technology stand out from existing solutions:
Versatility
Zinc-Tech™ can be retrofit to most any existing tube or pipe making lines
You can practically galvanize any shape / size. We say "if you can manufacture a product or profile on your line, Zinc-Tech™ can galvanize it with ease"
Since Zinc-Tech™ is a continuous process and galvanizing takes place in-line. There is no limitation on product length
Easily and quickly control zinc coating weight from 45 g/m2 to over 250g/m2
Efficiency
Zinc-Tech™ delivers substantial ROI due to significant cost per ton savings enabling payback in as little as a couple of years.
Zinc-Tech™ will convert slit coil to finished product ready to ship in as little as 30 seconds. You will eliminate work in process inventory cost.
Zinc-Tech™ requires minimal factory floor space, far less than hot dip processes.
Zinc-Tech™ adds significant value added per ton.
Zinc-Tech™ expands your sales to profitable markets.
Operator and Environment Friendly
Operator safety is of prime importance in the design of our equipment. Our record of safe operation speaks for itself.
Zinc-Tech™ ILG is the most environmentally sound and compliant process available. Chemical requirements, consumption and waste are only a fraction of other processes.
These are some of the salient benefits to ILG users, to know more about the ILG process or to address your doubts, kindly share your questions through the below link so that our experts can further address your interest…